News
Chair and CEO of Dementia Alliance International visits the Control Yuan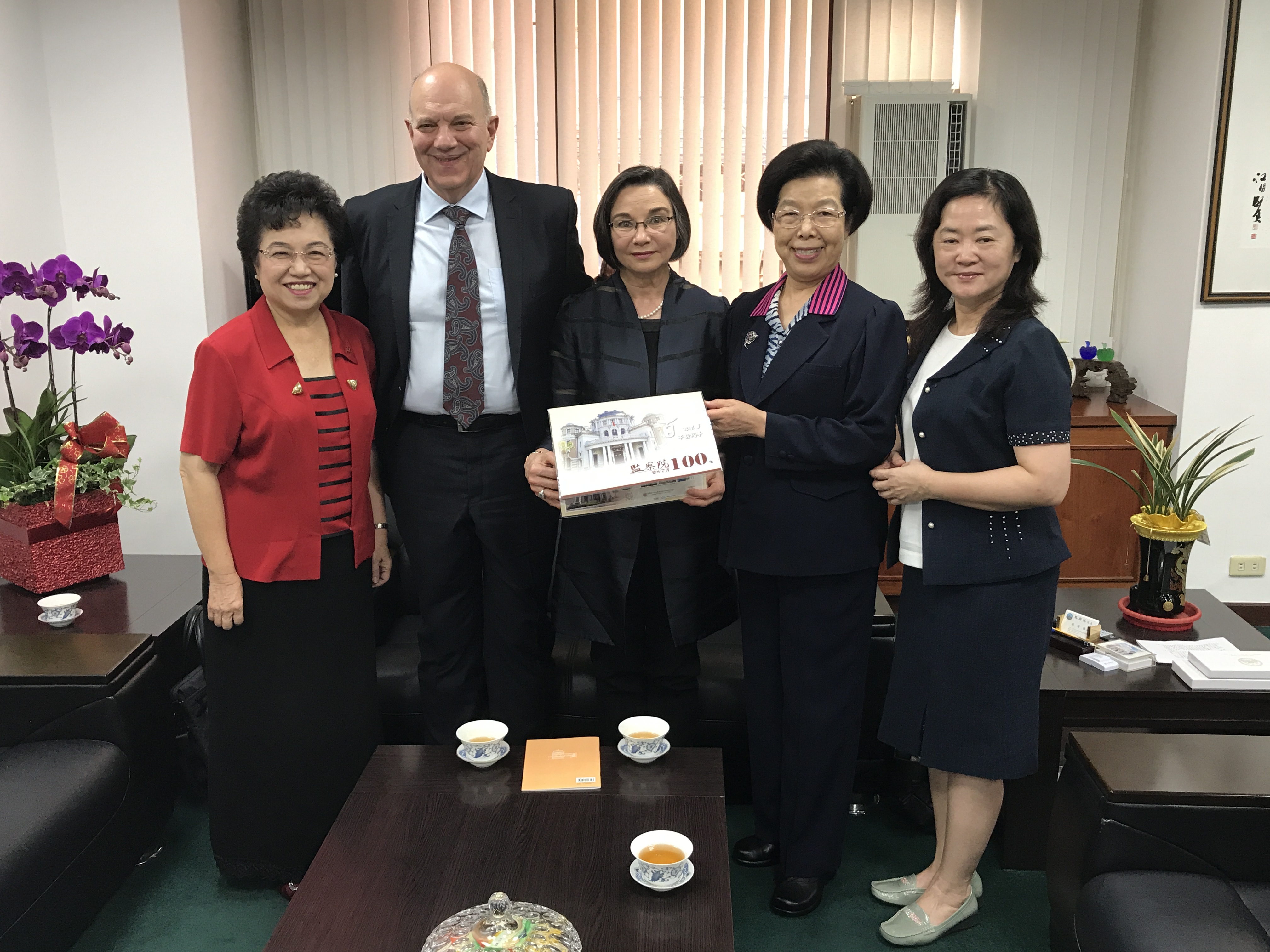 Ms. Kate Swaffer, chair and CEO of Dementia Alliance International (DAI), visited the Control Yuan on September 28, 2017. She was received by President Chang Po-ya, who was accompanied by Members Jane Y.W. Chiang, Lin Ya-feng and Bau Tzong-ho. Both parties had a constructive exchange of views on the latest global development of human rights-related dementia policy, and the ROC's status quo on the human rights of the people with dementia.
During the meeting, President Chang pointed out that the Control Yuan serves not only as the national ombudsman institution under the ROC five-power system, but also as a protector of human rights. With the nation's aging population and increasing number of people with dementia, President Chang noted several issues that warrant immediate attention. They include: promoting early diagnosis and treatment of dementia, strengthening the supporting network, and reinforcing the number of care givers. During her past tenure as the Interior Minister, President Chang changed the then-existing mandarin translation of dementia to a non-stigmatizing one. Early in August, the Control Yuan concluded an investigation of the Ministry of Health and Welfare's Dementia Policy and Objectives in its ten-year Long-term Care Plan, and listed 9 areas for improvement. The Control Yuan shall continue to monitor the subsequent improvements on this issue to better protect the rights of the people with dementia.
Ms. Swaffer was invited by the Control Yuan to speak at its 2017 Workshop on the Human Rights of Older Persons. She was accompanied Mr. Peter Watt, who is both her husband and care partner. Ms. Swaffer expressed her appreciation for the Control Yuan's efforts in the rights of people with dementia. She believes that the ROC has an edge over the others to lead the world in this regard. She also hopes to transcend the language barrier to encourage more people with dementia across the globe, and DAI aspires to become a platform to empower and lend a voice to them. President Chang agreed with Ms. Swaffer, and said that the Control Yuan should serve as a bridge to share these information on dementia with its international counterparts.
At age 49, Ms. Swaffer was diagnosed with dementia. Since then, she has become an activist that strongly advocates for the rights of people with dementia. She co-founded the DAI, which is one of the very few international organizations that are run by people with dementia. She was invited by the World Health Organization as a keynote speaker at its First Ministerial Conference on Global Action Against Dementia in 2015. Her many contributions and efforts are instrumental to the realization of WHO's Global action plan on the public health response to dementia 2017-2025.